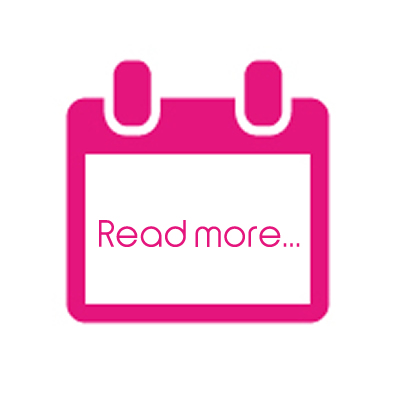 InChorus Christmas Concert 2017
Sal Brown, 6 years ago
2 min

read
29
"Sparkling Performance" from InChorus 
Peebles Old Parish Church sparkled throughout the InChorus Christmas Concert. Not only were the angel decorations and tinsel on the tree twinkling in the lights but the choir had donned dazzling sequinned attire which set the scene for the evening.
Peebles has come to expect the best from InChorus and the audience was not disappointed. In a mixed performance of Christmas music, and favourite pieces from their normal repertoire, the choir gave, as several remarked, "one of their best performances ever!".
Particular highlights of the evening included the choir's individual version of Snow Patrol's 'Run' which has a poignant ring for many, both singers and listeners. This was offset by the sopranos giving vent to their 'inner Mariahs' by singing 'All I want for Christmas Is You' with great gusto, ably assisted by the rest of the choir.
Another wonderful moment occurred when the choir sang Billy Joel's 'And So It Goes' unaccompanied, and without conductor. You could have heard the proverbial pin drop, and as the last notes dies away a murmur of approval ran around the church before the applause began.
Add to this their a cappella version of 'Under Pressure', as so many of us are at this time of year, and Christopher Tin's 'Kia Hora Te Marino' which is based on a Maori proverb, featuring chants by Bass, Paul Sewell, and Tenor, Bill Webster, and the audience was spellbound.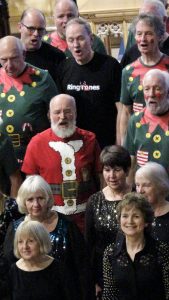 During the interval Angela Preston from the Royal National Institute for the Blind, which would benefit from the evening's donations, spoke about the Community Talking Book project, which has had great local support.
Bill Webster from InChorus also spoke about the choir, the fun they have, and about encouraging people to join, especially men.
Joining InChorus for the evening was the very accomplished Edinburgh choir, the RingTones, who opened the second half, singing a set from their own repertoire including their acclaimed version of Fleet Foxes' 'White Winter Hymnal'.
The choirs sang together for the remainder of this glittering Christmas evening, the InChorus gentlemen returning to the stage as Santa and his elves.
As the audience was leaving, one gentleman asked that, when reporting on the concert, his quote be included. He said, "This was a wonderful evening in terms of both the quality of the music and the festive fun. Anyone who missed this, missed one of your best."
Related posts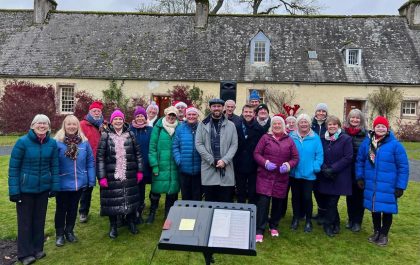 A Traquair Christmas singout
It didn't rain and it didn't snow but everyone was prepared and looked festive for singing at Traquair on Sunday…