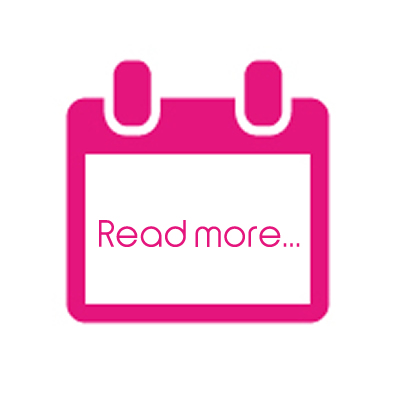 Choir hits the right notes for good causes
Lorna Turnbull, 4 years ago
2 min

read
27
Christmas is the time, more perhaps than at any other time, to think about those less fortunate than ourselves. Peebles choir InChorus is very aware of this, and during this Festive Season, they, once again, decided to collect for a charity which assists the homeless.
Paul Sewell, the choir's Events Lead, told us, "At our various Christmas gigs this year, we collected for the charity Crisis. The choir also donated any fees they received, and we are delighted to report that we raised £2250 which is a wonderful amount.".
The choir enjoyed singing at the Traquair Christmas Fair, Brewhemia in Edinburgh, the Jupitar Artland Winter Wonderland, the Restoration Yard at Dalkeith Country Park and Pentland Plants at Straiton. However, their biggest event was the Christmas Choiraoke at the Eastgate Theatre, Peebles, on the Saturday before Christmas. This show was run in conjunction with the Eastgate with all proceeds going to assist the ongoing development of the theatre.
In the first half, under the baton of assistant musical director, Cleo Binns, InChorus gave a vibrant and polished performance of both Christmas and other pieces. After the interval it was the turn of a very willing capacity audience to assist the choir in a karaoke session of well-known Christmas songs, with seasonal slides prepared by Paul Sewell and run by Andy Wright. They didn't only sing but joined in exuberantly with some entertaining dance moves shown expertly by dance teacher and soprano Jess Johnson joined by Hannah Paulin and Niamh Smith, two fellow teachers from the Fiona Henderson School of Dance.
InChorus Choir Manager, Cath Shepheard, said, "It was an amazing night. We had hoped that it would prove to be a big party, and that's just what happened. It was the perfect way to begin Christmas week. During the day leading up to the performance, members of the choir sang in the theatre café, lending their support to the Eastgate's Family Festive Fun Day. The theatre also allowed us to display collection buckets for Crisis throughout the day, and our audiences were extremely generous.".
Paul concluded, "On the back of the Crisis donation we were asked by the Edinburgh organisers to visit their centre in South Clerk Street to witness, first hand, the work they do, and to meet some of the people who benefit from public donations. Accordingly, a couple of days after Christmas a group of singers went along, and, of course, we also sang for them. It was a very moving and worthwhile experience."
For further information about Crisis see www.crisis.org.uk
For further information about InChorus see www.inchoruschoir.co.uk or facebook.com/inchorus or twitter @inchoruschoir
Related posts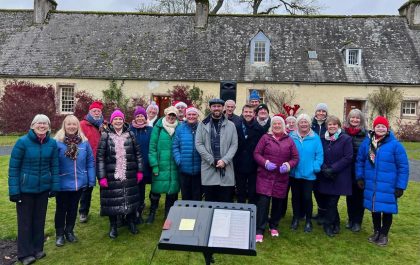 A Traquair Christmas singout
It didn't rain and it didn't snow but everyone was prepared and looked festive for singing at Traquair on Sunday…