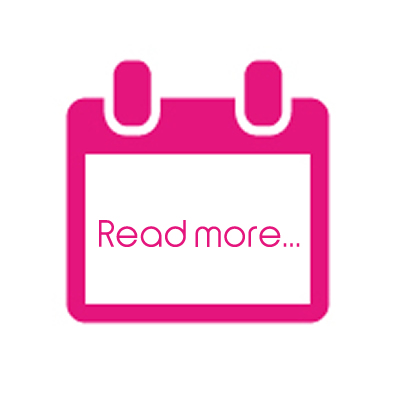 Edinburgh Fringe 2017 – InChorus 'GET HAPPY!' Review by Evelyn Denahy
Sal Brown, 6 years ago
3 min

read
24
Singing and happiness. Two things that have been intrinsically linked since time began. We sing when we're happy and singing makes us happy. But don't just take my word for it. Neuroscience has proved that singing makes people happier, healthier, smarter and more creative. Every time a person sings, they fire up the right temporal lobe of their brain, and release endorphins including oxytocin which result in heightened states of pleasure, bliss, bonding and love. Sounds good, doesn't it?  So when I was invited to review InChorus' third dalliance with the Edinburgh Fringe, in a show optimistically called 'Get Happy!', I was intrigued. If I wasn't actually the one singing, could I still tap into my blissful right temporal lobe?
The show opener was a musical theatre favourite – Something's Coming/Tonight from West Side Story. The stage filled with sixty sopranos, altos, tenors and basses, resplendent in pink, blue and black with big smiles and powerful vocals. A warm feeling of enjoyment spread over me, I was ready to get into this happiness thing.
Musical Director Aly Skidmore (who developed 8 of the 10 outstanding musical arrangements within the set) introduced the choir before taking us on a journey through the happiness of falling in love. Although she never plans what she's going to say, her words added a narrative to the music which gave it more meaning, enabling the audience to become engaged with the lyrics and melodies being performed in a deeper, more personal way.  Motown favourite, 'Dancing in the Street' was quickly followed by Justin Timberlake's Can't Stop the Feeling and the Pointer Sisters' Jump – all upbeat feel-good songs. I felt a smile appear on my face. Surely it takes longer for those endorphins to kick in than this!
The first of three a cappella songs that night was Billy Joel's 'And so it Goes'. The unaccompanied arrangements – the other two being Queen and David Bowie's Under Pressure and Enya's May it be – were my favourites by far. Inchorus' vocal harmonies are truly captivating without accompaniment, and – although I realise it goes against my happiness theme –  it was the a cappella songs that had the most effect on me, bringing a reflective tear to my eye more than once. These, alongside Snow Patrol's 'Run', which is clearly a favourite among the choristers, brought an emotional edge to the second half with melodies and harmonies that were divine and I can assure you there wasn't a dry eye in Assembly Roxy!
Of course, no show about happiness would be complete without the title track, 'Get Happy!' and soloists Natalie Toyne and Aishling Samson took on the parts of Judy Garland and Barbara Streisand in the famous Get Happy/Happy Days duet.  They sang with such feeling and joy, with the choir backing both of these uniquely talented young singers.
The finale was the most unusual and intriguing piece of the night.  Kia Hora Te Marino – Christopher Tin's piece based on a Maori proverb – was absolutely delightful, made more so by the very talented and feverishly passionate InChorus Haka-like chants led by bass, Paul Sewell and tenor, Alan Gray. That big grin was back on my face and I left feeling energised and ready to face the world.  If singing really is the secret to lifelong happiness then InChorus has captured it, bottled it, and I hope they continue taking it to the world. Congratulations to them on yet another sell-out show.
Photographs are by courtesy of Kenny Martin, Photographer.
Related posts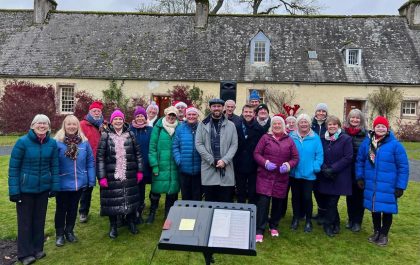 A Traquair Christmas singout
It didn't rain and it didn't snow but everyone was prepared and looked festive for singing at Traquair on Sunday…