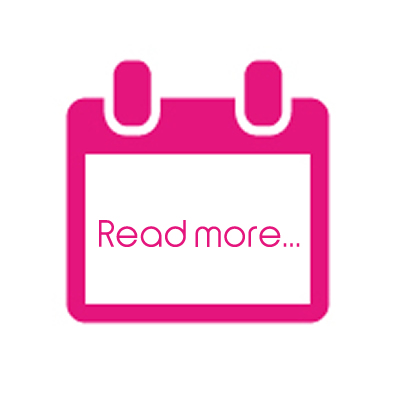 CarFest 2017 Review
Sal Brown, 6 years ago
2 min

read
30
Car-acking Gig for InChorus
The Main Stage music programme on the last day of CarFest North 2017 in Cheshire boasted a line-up of Dodgy, The Vamps, the Kaiser Chiefs, Texas, the Manic Street Preachers and, oh yes, InChorus.
Announced by Chris Evans, the Peebles choir fitted nicely between Texas and the Manic Street Preachers.
InChorus Events Lead, Cathy Devlin, was determined that the choir should appear on the Main Stage at the family friendly BBC Children in Need event, and set about persuading the organisers that the choir was worthy of the chance. Mr Evans had the final say, and he agreed.
Around 20,000 people had bought tickets for the day and they were thoroughly entertained by fantastic car and motorbike stunts, many vintage automobiles, and just down right beautiful cars. One of the InChorus men reported inspecting supercar makes such as Ferrari, Lamborghini, Porsche, Aston Martin and McLaren. There were American muscle cars including Mustang and Camaro, race and rally cars such as Escort, Quattro and Caterham, and luxury cars, Bentley and Rolls Royce.
Of particular interest to the InChorus boys was a Michael Schumacher Formula 1 race car, an old car with a 27 litre aeroplane engine, and Edd China's road legal sofa.
Some choir ladies were asked by the organisers to don fancy dress costumes and take part in the Car-nival parade which was led by Chris Evans driving Chitty Chitty Bang Bang.
In between viewing all of this, the choir set about entertaining the crowds further with an afternoon of pop up open-air performances all over the festival. The weather was largely kind, but a heavy shower late in the afternoon saw the choir take refuge in a small tent where they sang to two bemused New Zealanders who were also sheltering from the rain.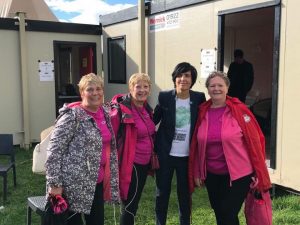 To round off the day InChorus took its place on the Main Stage to sing to the massive audience. Musical Director, Aly Skidmore, said, "We looked out on a sea of people all singing along and dancing to our songs. It was absolutely wonderful, and an amazing experience for the choir. The audience was so appreciative."
Aly continued, "The choir does like to keep busy. After the Fringe we will be taking part in the Peebles Creative Festival where, on Sunday 27th August in the High Street at 2pm,  InChorus will lead a Giant Flash Mob in 'Dancing In The Street', the Martha and the Vandella's classic. We hope that many Peeblesshire News readers will join us there for a bit of community fun."
Related posts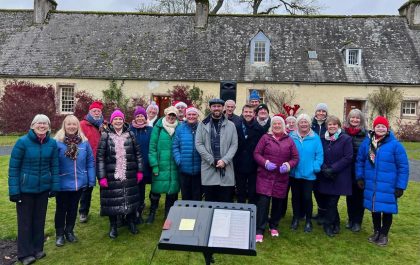 A Traquair Christmas singout
It didn't rain and it didn't snow but everyone was prepared and looked festive for singing at Traquair on Sunday…