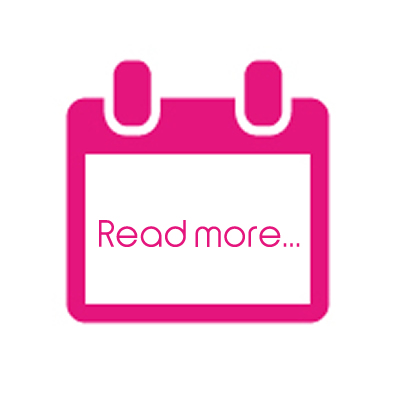 Tweed Valley Motown Rescue | an InChorus & Tweed Valley Mountain Rescue Collaboration
Sal Brown, 4 years ago
3 min

read
14
InChorus makes no secret of the fact that it loves to assist charities, especially local ones, so it is with great pleasure they announce their collaboration with Tweed Valley Mountain Rescue Team. The result is a light-hearted video featuring members of both groups aimed at raising funds for the voluntary rescue organisation. The plot of the film is centred around hapless choir members trying to make their way across hills and valleys to find their new rehearsal venue, only to find themselves in a variety of sticky situations that require the intervention of the rescue team. It's a fun and entertaining look at the serious and far reaching work undertaken by the voluntary Mountain Rescue Teams, not just in the Tweed Valley but across Scotland and the U.K.. Not only that, but Tom Swift's film features the wonderful Scottish Borders scenery, all to the singing of this acclaimed choir.
Click here to make donation to Tweed Valley Mountain Rescue
The idea came from InChorus Musical Director, Aly Skidmore, who told us, "For some time InChorus has wanted to find a way to support the Tweed Valley Mountain Rescue Team and raise awareness of the work they do. The Tweed Valley has a thriving outdoor scene, with thousands visiting our hills and mountain biking centres as well as many national and international events being held on our doorstep. The local rescue team is often in attendance and I was amazed to hear about the commitment of the volunteers and of the breadth of tasks in which they become involved, not only for outdoor events and activities, but also in support of the public on a day to day basis. The team is available round the clock every day of the year to assist people who ar
e lost, missing or injured. They also assist all the other emergency services when necessary. That's some undertaking!"
She continued, " I knew there were some classic Motown songs that would suit the project entirely, and by mixing them together in a choral arrangement 'Tweed Valley Motown Rescue' was born".
Dave Wright TVMRT's Team Leader said, "We were delighted to hear from InChorus, and loved Aly's idea. Our team covers a large area from Edinburgh down to the Northumberland border, and from the A68 in the east over to the Dumfries and Galloway county border in the west. As well as promoting this amazing region, the video draws attention to the wide range of incidents to which the team is regularly called. The charity has been serving the community in this way for 50 years now. We appreciated the opportunity to demonstrate what we do using choir members in full song as our 'people in distress'."
Filming took place last month in and around Peebles, and the video, which features endorsements of the TVMRT by Tweedlove and Ridelines.
Aly concluded, "InChorus and the TVMRT thoroughly enjoyed making the video, and we hope the public will delight with it too. We hope, also, that they will be moved to donate to the TVMRT to allow the group to continue with their invaluable and essential work."
Click here to make a donation to the Tweed Valley Mountain Rescue
Related posts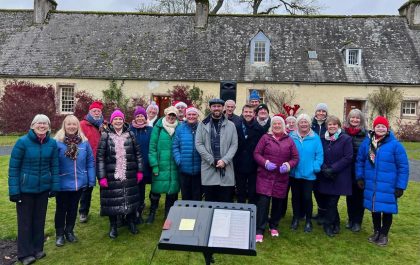 A Traquair Christmas singout
It didn't rain and it didn't snow but everyone was prepared and looked festive for singing at Traquair on Sunday…