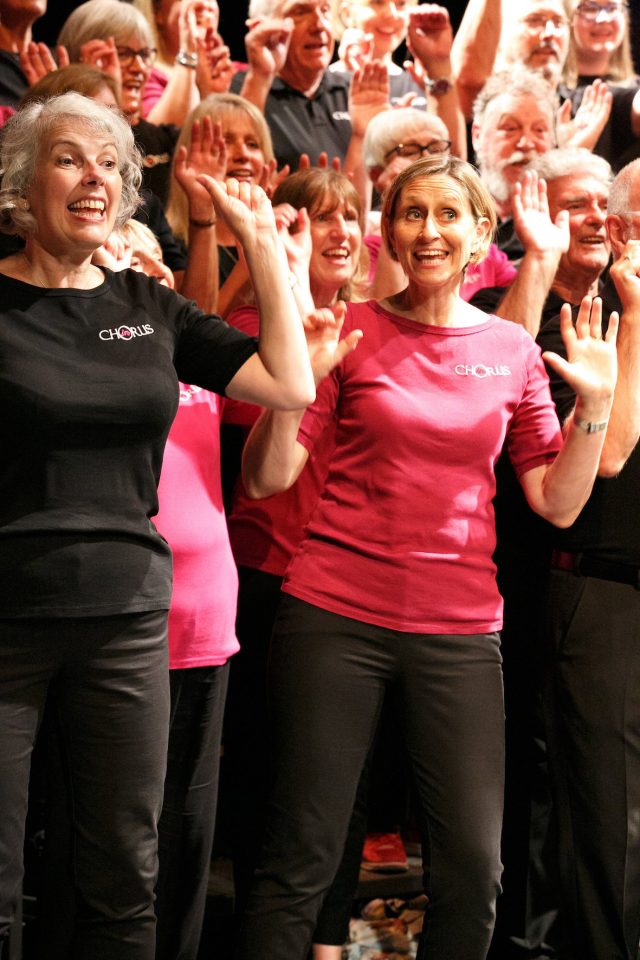 Performers raised the roof at charity concert – Fri 4th November 2022
Lorna Turnbull, 11 months ago
3 min

read
35
Peeblesshire News – October 14th 2022
Singers in Peeblesshire will raise the roof next month as part of a fundraising effort.
In support of families in Thondwe, Malawi, singers from InChorus, St Ronan's Primary School and the Kids Innerleithen Youth Theatre will take part in a concert organised by the Churches of Innerleithen, Traquair and Walkerburn and IWT Rotary Club.
The 'Raising the Roof' concert is in aid of families in Thondwe whose homes need the roofs replacing following Cyclone Ana earlier this year, and will also celebrate the church's 14 year partnership with a church in Thondwe.
Denis Robson, one of the concert organisers, said: "Over the last 14 years we have we have observed an increasing frequency of storms and the devastating consequences for families already living on the edge.
"Families are forced to spend a high proportion of their modest income repairing their homes, especially replacing collapsed thatched roofs.
"Cyclone Ana earlier this year caused major damage to homes in Thondwe which prompted our group to take action. In Thondwe a metal roof is not a luxury item or a status symbol. It can be a solution to multiple problems.
"It eliminates leaks and should last anything from ten to fifteen years.
"Also thatched roofs collect moisture which makes them a favourite hiding place of malaria bearing mosquitos."
It was after a visit to Thondwe that the partnership team were inspired to do their bit to help five families.
Mr Robson added: "During a recent visit the Thondwe Community Partnership Team from Innerleithen were involved in the repair of Solomon's and Lucy's home. The team was truly impressed by the practical benefits of metal roofing, but nothing made a deeper impression on them than seeing the pride, dignity and security that this family felt in their safer, more comfortable home. As a result of this a challenge was set to raise funds to improve five more family homes.
"The homes selected for the project, based on need and existing building structure, belong to Hastings, Jinny, Christina, Elizabeth and Patrick."
On joining the Raising the Roof concert, Lorna Turnbull, InChorus's choir manager, said: "The choir was delighted to assist Denis and the Rotary Club in 2016 when they were raising funds for a library for the Thondwe schoolchildren.
"We are equally happy to assist with this project and hope that our local community will take it to their hearts and fill the church so that we really are 'Raising the Roof'."
Raising the Roof will take place in Innerleithen Church of Scotland, Leithen Road, Innerleithen on Friday 4th November at 7.30pm.
Tickets can be purchased either by scanning the QR code on posters and on social media, or from Allotment, No.1 Café, the Hub, St Ronan's Primary School (all in Innerleithen), and Graham McGrath in Peebles.
Related posts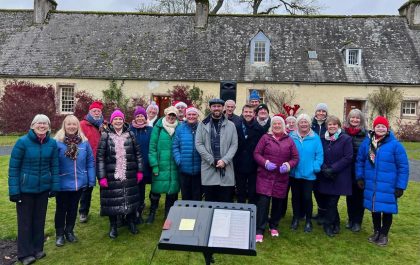 A Traquair Christmas singout
It didn't rain and it didn't snow but everyone was prepared and looked festive for singing at Traquair on Sunday…