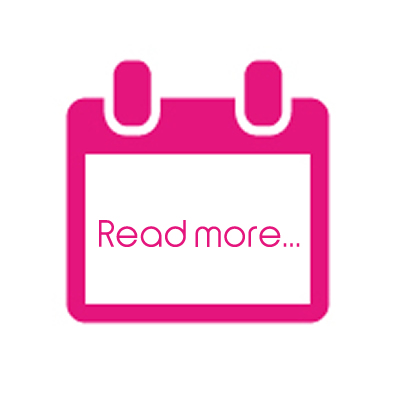 InChorus puts the 'hum' in Northumbria
Sal Brown, 7 years ago
2 min

read
27
Choir's festival foray across the Border
Last weekend Peebles choir InChorus continued with its mission, to take its own brand of contemporary Scottish Borders music to other audiences, by heading to England.
This time the destination was just over the border at the Lindisfarne Festival.
These Border Reivers did not go to rustle cattle. They just went to sing. They were, however, asked to record a 'Milk the Cow Podcast' at the event.
This is just the second year of this lovely little festival. The site at Beal is stunning, overlooking Lindisfarne (Holy Island) and Bamburgh Castle, and the music was wonderful.
InChorus appeared in the Saltgrass tent before an extremely appreciative audience. The performance included many crowd pleasers such as Led Zeppelin's 'Stairway to Heaven', Paul Simon's 'Bridge Over Troubled Water', Queen's and Bowie's 'Under Pressure', The Pointer Sisters' 'Jump'  and Martha Reeves and the Vandellas' 'Dancing in the Street', which had people dancing in the tent.
Musical Director, Aly Skidmore, said, "It is our intention to take our music further afield to entertain people with our vibrant style of performance. I believe that travelling to new places with different types of venues and audiences is an important part of the choir's development. Judging by the feedback we are receiving, both by word of mouth and through social media, our listeners are pretty impressed. We want to build on this."
Over the next few weeks, InChorus will turn its attention closer to home with concerts in Innerleithen, West Linton and Peebles on the agenda. Aly said, "We never forget the debt we owe to local people for their huge support over the past eight years. InChorus will continue to sing in Tweeddale as often as we can.".
Meantime, choir members have taken the flowers out of their hair and have washed off the glitter and face paint. It's back to hard work at rehearsals for the busy season ahead.
Photos of InChorus performing at Lindisfarne Festival can be seen on the Gallery Page and the InChorus Facebook Page.
Related posts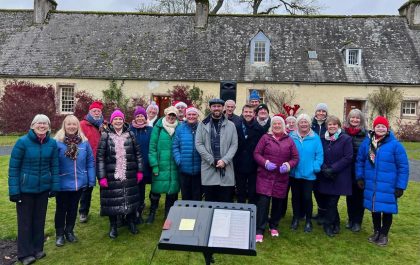 A Traquair Christmas singout
It didn't rain and it didn't snow but everyone was prepared and looked festive for singing at Traquair on Sunday…