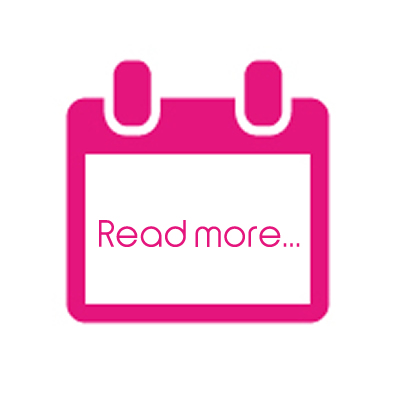 Voices raised to celebrate a decade of singing
Sal Brown, 5 years ago
6 min

read
14
As Peebles choir InChorus prepares to celebrate its 10th birthday, Chief Reporter David Knox looks at the story of a community choir that has captured the hearts of audiences around the world.
It all began with an advertisement in the Peeblesshire News almost a decade ago. Andrew Russel, realising that contemporary choirs could be the next big thing, asked that anyone interested in singing in such a choir come pop into the Eastgate Theatre on 2nd September 2008. He expected around 30 people. What he got was around 130. Even after auditions had taken place, there were still over 100 members. And many of these founder members are still with this big choir today as it prepares for its 10th birthday celebrations.
InChorus quickly became known for their vibrant enthusiastic performances. They were invited to sing at the public opening of the Scottish Parliament in May 2010, their first visit to perform there. The same year, they were asked by the American organisers of the September Concerts – a programme set up following the 9/11 atrocities to promote peace through music – to stage a concert on 11th September, which took place at a packed Edinburgh Festival Theatre, and was streamed around theworld.
This led to the choir travelling to New York to take part in the 10th anniversary commemorations of 9/11 in 2011. InChorus embarked on a huge fundraising programme for this and were blown away by the amazing support they received from the community. One fundraiser was a concert in the Usher Hall where they were joined by, among others, Mhairi Campbell and Dougie Maclean. InChorus subsequently performed with Dougie at the Amber Festival in Perth.
The trip to New York was hugely memorable with the choir singing on the Red Steps in Times Square, at the annual NYPD concert, at various September Concerts in the city, and, most poignantly, at the British Memorial Garden to the relatives of the British people who had died on 9/11. The New York public certainly took the Scottish Choir to its heart.
Moira Pearson, who is one of the founding members and was choir manager from 2009 to 2012 told us, "When the advert for a 'New Peebles Choir' was placed in the Peeblesshire News in September 2008 no-one could have imagined just how important InChorus would become to so many people. 
 It was a great privilege t
o be the Choir manager for 3 years, during which time we travelled to New York to support and sing at commemorative events for the 10th Anniversary of 9/11. The fundraising effort to enable the journey was immense but made much easier by the unstinting support of the Peebles community."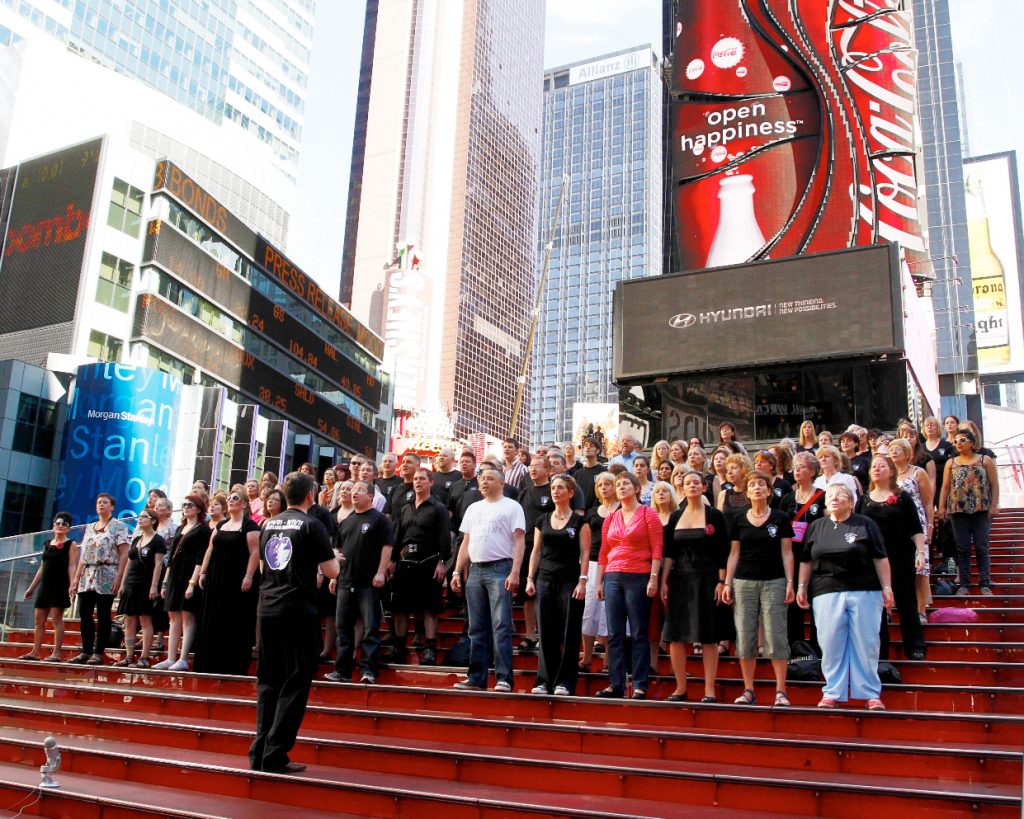 Although the 9/11 trip will remain a highlight of the InChorus story, the successes and landmark achievements continued after they came home.
The following years they embarked upon their  'Choirathon' in aid of Comic Relief, when they sang from 9.30am – 9.30pm in the sleet, but raised £3.5k in the process. In 2013 they had their first foray to the Edinburgh Festival Fringe in what was to be come a biennial venture, winning the covered sell-out laurels in 2013, 2015 and 2017.
In 2014 the choir decided to try its hand at competition winning themselves a 'Choir of the Day' award at the Scottish auditions of Choir of the Year, proving that even a very large choir can be sufficiently disciplined in all the nuances of choral singing to make a good impression.
Over the years InChorus members discovered they rather liked performing at music festivals and have sung at T in the Park, Meadows Festival, Fringe by the Sea at North Berwick, Big Burns Supper in Dumfries, Eden Festival, Lindisfarne, and last year on the main stage between Texas and the Manic Street Preachers, at the BBC Children in Need's Car
fest in front of an audience of 20,000 people. How do they top that?
They also love weddings and travelled to Dublin in 2016 to sing at the wedding of a choir member's son. While there, they performed on the bandstand in St Stephen's Green and at the famous Cobblestone pub, as well as appearing as a flash mob all over the city.
Aly Skidmore, herself a long serving choir member, took over as Musical Director in 2014. Aly was responsible for the huge flash mob 'Dancing in the Street' event last year, involving the whole community.
She told us, "Whilst singing is at the heart of everything that InChorus has achieved over the last 10 years, it's never been only that.  Through this organisation we have seen people's friendships, confidence, skills, self-esteem and both emotional and physical health all flourish and grow over the years.  In return the members give their time freely and generously to learn, rehearse and perform music for the benefit of others. In its time InChorus has achieved and given so much more than any of us really ever anticipated at the outset and I think every member feels so proud about that.  
It's amazing what a community can achieve when they group together, take a collective breath and burst into song." 
They say that into every life a little rain must fall, and InChorus has not escaped, losing three much loved ladies to cancer. In 2016 it was founder members Kitty Lyle and Celia Hayton and, just a few weeks ago, Bernice Brown. All are missed greatly.
Throughout its ten years the choir has raised over £60k for other charities, both through its own concerts and through specific charity events. This is something that is at the core of InChorus, something of which they are proud, and something which will continue in the years to come. At one charity dinner they even put up an InChorus performance as an auction prize and were 'sold' for over £1100. This, in turn, led to a performance at a very prestigious charity dinner in aid of breast cancer.
To celebrate its tenth birthday, the choir will be travelling to Barcelona in October for a long weekend of performances.
On 1st September, the actual birthday weekend, they have organised their 'Ten out of Ten' day at home in Peebles. Throughout its existence the choir has always thoroughly enjoyed its local concerts and events. Friends, family, and local people are what they appreciate most, and the backing they have received from local businesses has been wonderful.
They will sing throughout the day from a list of at least ten different favourite songs, at ten different locations, all of which mean something to them, and where they have sung before.  The 10th location will be the Eastgate Theatre, where it all started ten years ago, for an evening concert, the InChorus 'Choir-a-oke'. This will also be the final event of the 2018 Creative Peebles Festival. The choir hopes you will join them or, at least, come and say hello.
Related posts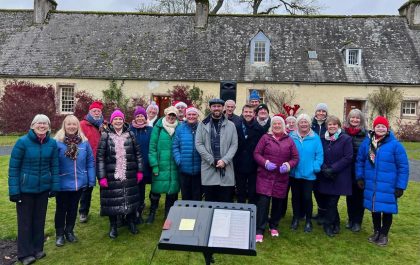 A Traquair Christmas singout
It didn't rain and it didn't snow but everyone was prepared and looked festive for singing at Traquair on Sunday…